---
MUNICIPALITY ELECTIONS RESULTS 15 DEC 1996
Candidates 1991
Candidates 1986
Results 1986 and 1991
Bookmark this page... Make it your path to the world of Cyprus politics!!!
---
The views and opinions presented in the following pages do not necessarily represent the maintainers of this page or its contributors. This is simply an attempt to present all the information about the Cyprus parliamentary elections. We ask all political parties, candidates and individuals interested, to provide us with any information they want us to include in these pages. We are ready to assist them in making their voice being heard.


---
How do I keep myself informed about the elections ?
We bring to you the latest news about the May elections.

FINAL RESULTS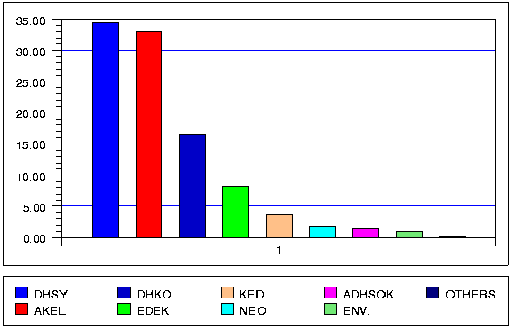 ---
Here we provide an analytical presentation of all election results:

Pancyprian
| | | |
| --- | --- | --- |
| Nicosia | Limassol | Famagusta |
| Larnaca | Paphos | Kerynia |

Current Parliament


Pre Election Polls

ELECTION UPDATES: Daily updated section with all the relevant elections news. Political parties briefings and announcements, candidates listings, politics behind the doors and much more....

---
POLITICAL PARTIES
The following parties have already announced that they will contest during the upcoming elections in May:
| | |
| --- | --- |
| | |
| | |
| | |
| | |
CONSTITUTION AND PARLIAMENT
HISTORICAL BACKGROUND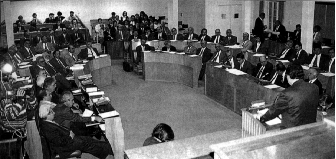 References: Most of the above information was obtained from "The Almanac of Cyprus 1994-1995"
Do you want to know more about the Republic of Cyprus ?
Then check The Republic of Cyprus : An overview. An indepth analysis of The Cyprus Republic. Topics ranging from Government and Demography to Economy and Offshore Legislation.


Check also the Election Cartoons by BOSS
---
This page supports the free speach "Blue Ribon campaign"
---
You are visitor number
of THE CYPRUS HOME PAGE (since 23 Jul 95).
---

This home page is maintained by Panayiotis Zaphiris (pzaphiri@glue.umd.edu) and Nicos Nicolaou (nicolaou@engr.umbc.edu). Please send your comments and suggestions to the maintainers .

Contributors: Giorgos Zacharia (lysi@mit.edu), Pantelis Topalis (topalis@euclid.iacm.forth.gr)
---